Tests GPON
Broadband Forum G‑PON Certification Program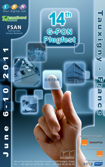 The Broadband Forum, BBF (www.broadband-forum.org), is working on G PON interoperability to help the industry expedite fiber network rollout. Interoperability is a key factor for the success of the deployment of G PON around the World.
Numbers of plugfests have been organized on behalf of Broadband Forum and/or FSAN (Full Service Access Network, www.fsanweb.org), allowing ONU and OLT manufacturers to improve the interoperability of their products. LAN, as active member of both FSAN and Broadband Forum, has been largely involved in this activity by regularly hosting plugfests in its laboratories in Tauxigny, Loire Valley, France. For information on the upcoming plugfests hosted by LAN, please contact us at contact@lanpark.eu.
A major step forward has been made by the Broadband Forum in 2011 by launching the industry first G-PON certification program. The so-called BBF.247 certification program is open to G PON ONU vendors, members in good standing to the Broadband Forum (see note below).

It allows them to certify their G PON ONU products with Ethernet interfaces. The BBF.247 certification is based on the Broadband Forum's IR-247 test plan which tests conformance to TR 156 using OMCI as defined in ITU T G.988. Broadband Forum has officially selected LAN as the Test Agency authorized to administer the approved BBF.247 tests and to assess eligibility of products for the Broadband Forum BBF.247 Certification.
The list of certified ONUs is available in the Global Registry of Broadband Forum GPON ONU Certified Products.
Note: The BBF.247 Certification Program is open to Broadband Forum member companies only. To join the Broadband form, please, follow the instructions here.
Having BBF.247 certified ONUs insures that vendors' products are easily integrated by any G-PON OLT manufacturers. The proof of the OLT-ONU interoperability will be possible through the coming TR-255 interoperability test plan which is planned to be approved before end Q1-2013.
Reference documents and standards
| | |
| --- | --- |
| IR-247 | "G-PON ONU Conformance Test Plan" (private-BBF members only access) |
| ATP-247 | "G-PON ONU Abstract Test Plan" |
| BBF TR-156 | "Using GPON Access in the context of TR-101" |
| ITU-T G.988 | "ONU Management and Control Interface Specification (OMCI)" |
| TR-255 | "G-PON Interoperability Test Plan" |
Registration
If you plan to certify your product,
If you want to have more information on our test services,
If you want to know more on the BBF.247 certification program,
Please contact us at contact@lanpark.eu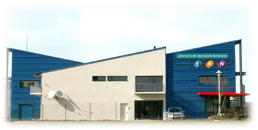 Laboratoire des Applications Numériques
165 Rue Yves Chauvin
Node Park Touraine
37310 TAUXIGNY FRANCE
Tel. +33 2 47 43 25 00
Fax. +33 2 47 43 25 01
Email. contact@lanpark.eu
www.lanpark.eu